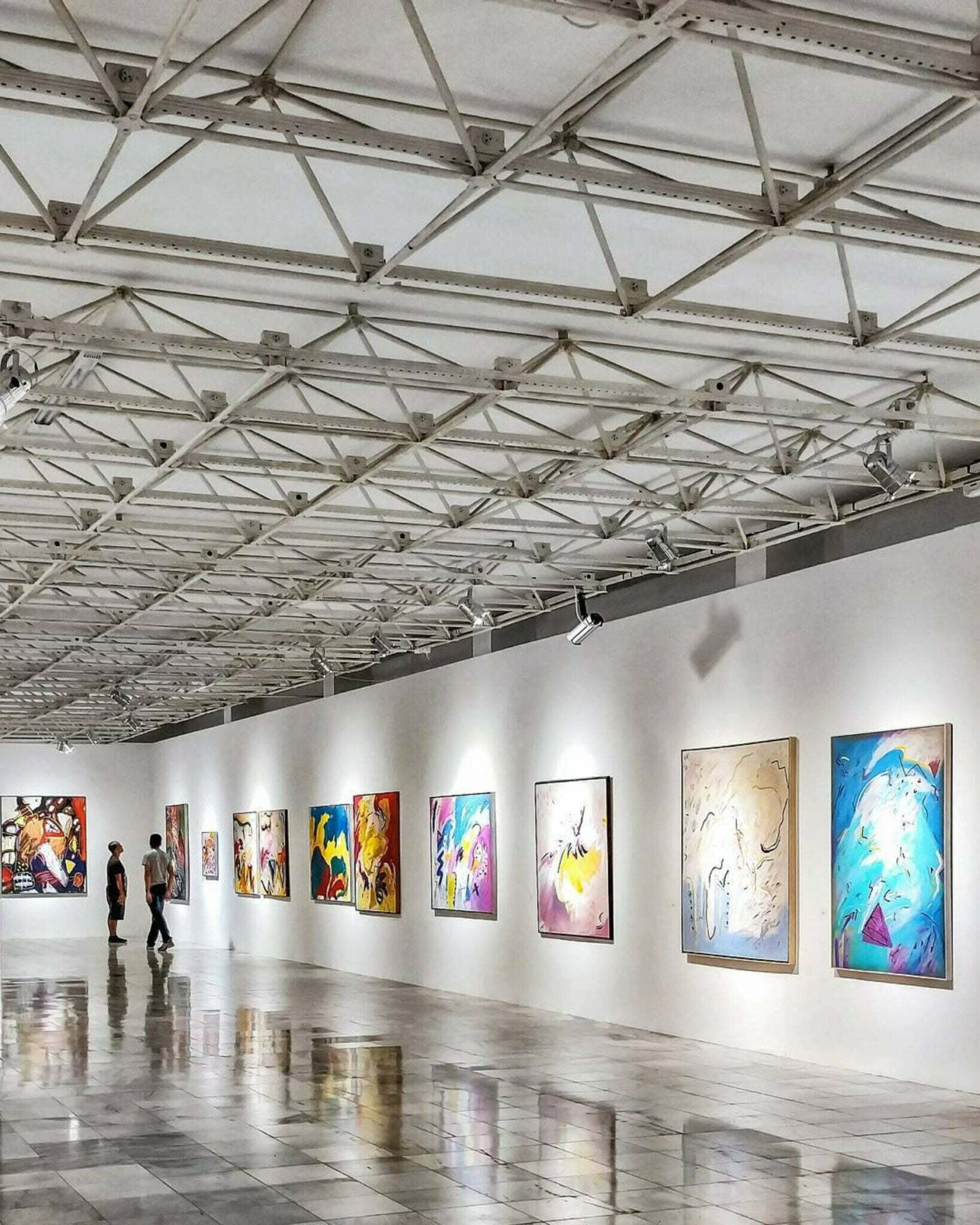 COVID19 and a Wider Audience for Art
COVID 19 and a Wider Audience for ART
Contributed by Neleisha Weerasinghe
We are faced with some unprecedented change happening right now that has made us alter the way we do things. With restrictions on travel, job losses and a lack of social interaction, we are forced to take a stock of how we want to proceed in the future.
When it comes to the art world, changes have come in the form of more blogs, streaming shows, online exhibitions, Zoom meetups, YouTube films and other social media avenues. More and more artists are taking control of their content and reaching out to clients and the general public. COVID 19 has made art more accessible to a wider audience where online exhibitions are hosted by popular museums and galleries such as The Metropolitan Museum of Art in New York which can be accessed by anyone with a computer and an internet connection.
Enter the virtual space
Many people now find that accessing a virtual space is the only hope they have to connect with loved ones and engage in culture and events. It is no wonder that creatives have taken this lockdown time in stride by offering engaging content for their audience. There are many online challenges that have been created for people to take part in, like the Getty Museum's online challenge for recreating popular art work that is being reproduced by many others.
More viewers
The lockdown and other restrictions has been challenging for everyone in varying degrees. With little access to cultural activities and face to face contact, these audiences have whole heartedly grasped the virtual interactions on offer at the moment. A positive aspect coming out of this lockdown and virtual culture is that more people are engaging with art and culture online, especially those who had not thought of previously stepping in to a gallery. This means more access and encouragement for people to experience a wide variety of art and culture that they would other wise not have been able to view or experience.
But is it better?
The shift to the online space is becoming more prominent and permanent it seems, but is it better than a physical gallery or exhibition space? Some say that the virtual space does not offer the same robust appeal a physical display or show does but it does provide some other benefits like freedom, privacy and viewing minus the sales pitch.
Why go virtual?
The many technological advancements have paved the way for artists and galleries alike to take advantage of this current situation and reach a wider audience. Though it might take some time to fully embrace the online atmosphere, for the art industry there are benefits to garner with the arts gaining more prominence.
People have more time to enjoy virtual displays.
Virtual art is eco-friendly.
Wider access option to people less likely to visit a gallery space.
More time to learn about art and new methods.
Where it's heading
We are in the midst of different times and life will move at a slower pace. For the fine arts industry it is going to be a learning curve on how to be relevant and make offerings more meaningful. Pushing for sales is no longer the option, it is more of a waiting game and devising strategies. Though times may be tough, the fact that art makes people feel better and is a mood enhancer still allows for sales.
The virus itself is impacting everyone in different ways. Likewise, the effect it has on individual artists and galleries will be different, but one thing is for sure; there is bound to be more relevant and inspiring work that will be put out in to the market and a much wider audience response and appreciation.